Further study?

Are you interested in studying the weather and climate? Why not take a look at the degrees offered by the Department of Meteorology at Reading University? See here for further details.

Click HERE to find our new website.
---
PUBLICATION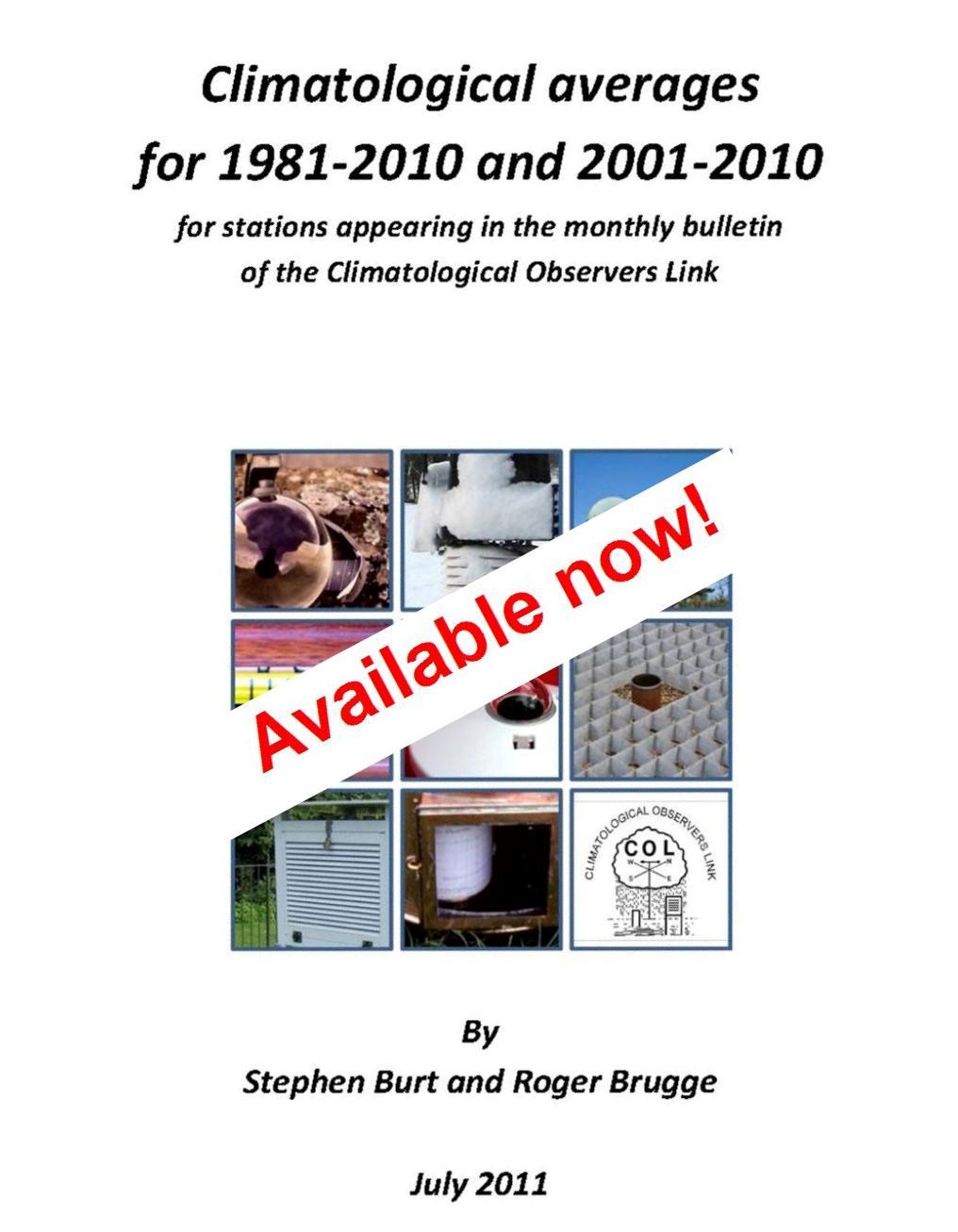 Details and order form for this limited edition publication.
---
NEW in 2010. The first 40 years-worth of COL Bulletins are now available on a single CD for just £25. Beginning with 48 reporting stations in issue 1 (May 1970), the Bulletin has steadily grown in size over the years - and now contains typically 40-48 A4 pages with data from about 300 stations.
This CD contains over 500 issues of the Bulletin - essential reading if you're interested in re-discovering UK weather of the past 40 years!
Payment to 'Climatological Observers Link' - available from 16 Wootton Way, Maidenhead, Berkshire SL6 4QU.
---
Station averages
Late in 1996 COL published a 200-page A4 booklet containing averages for the periods 1961-70, 1971-80, 1981-90 and 1961-90 at almost 200 of its observing stations. The booklet contains information on averages and extremes of temperature, rainfall, sunshine, snow, frost, thunder and hail. Most of the data refer to the periods 1971-80 and 1981-90. The booklet may be purchased for £14 incl p&p.

During 2001 COL produced a booklet of averages for the period 1971-2000 containing monthly values of sunshine, rainfall and temperature. These averages were used in the Bulletin until 2011, and may be purchased for £6 incl p&p.

From 2011 COL has been using averages for the period 1981-2010. A comphensive book containing these averages, those for the period 2001-2010 - along with extreme values for both periods - is now available. See here for more details - and for information on how to purchawse your own copy which is available to members and non-members.