Dr Claire Ryder
Associate Professor
Research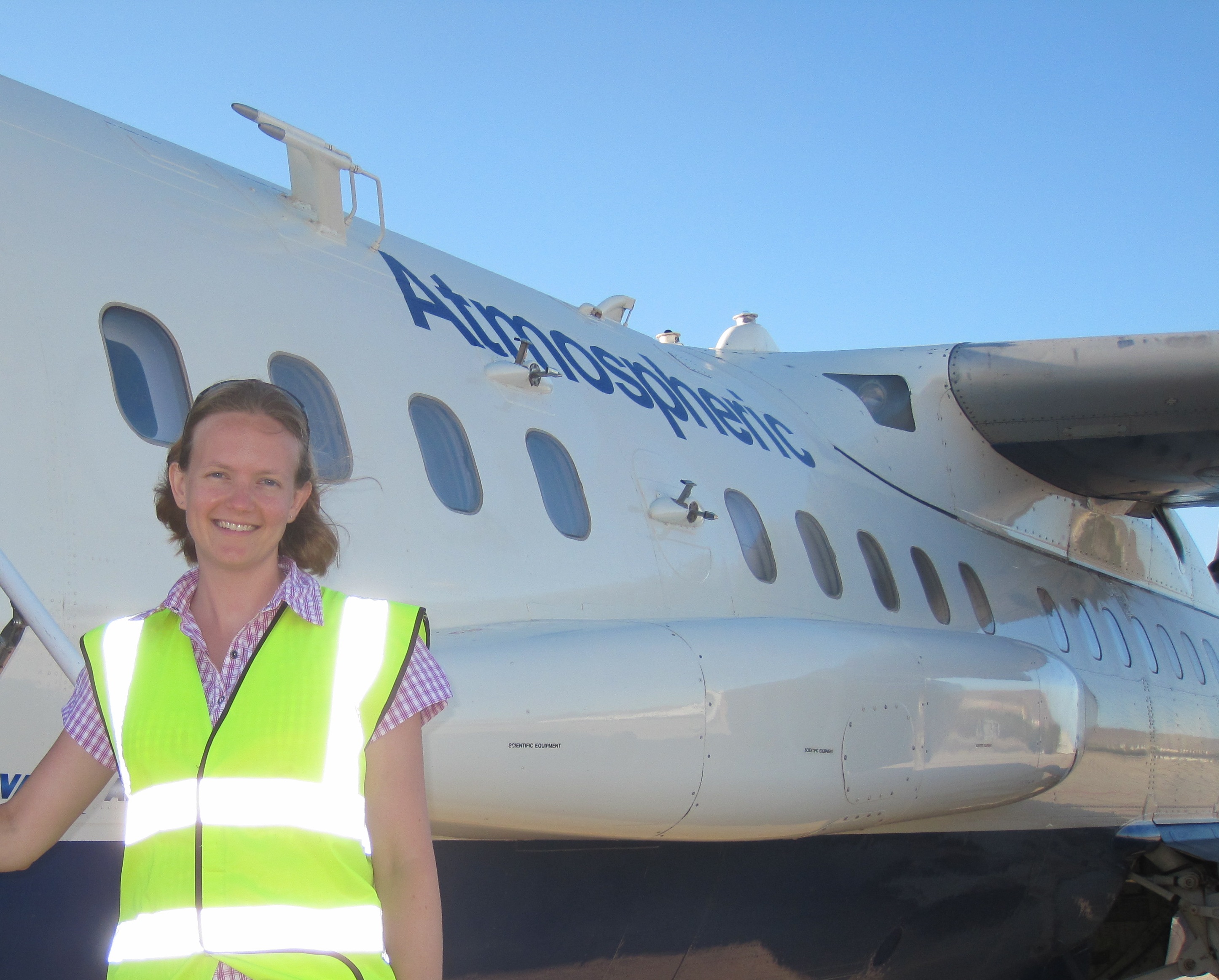 I am an Associate Professor in the University of Reading Department of Meteorology. My research explores the role of mineral dust and aerosols in the climate system, often with a focus on the size of dust particles and radiative properties, using in-situ observations such as aircraft measurements, as well as satellite retrievals and modelling approaches. I am also interested in biomass burning aerosol (smoke) from fires and other types of aerosols and their impacts, including the impacts of dust on solar energy generation, as well as volcanic ash, which shares many properties of mineral dust. See my Research page for more information on past and current projects.
Please feel free to contact me if you are interested in collaborating, visiting, research positions or you are an undergraduate or MSc student interested in a research project.
Find me on: Publons | Research Gate | Twitter: Follow @DustyCRyder
Research Group
Natalie Ratcliffe, PhD Student: processes influencing coarse dust transport and deposition, SCENARIO DTP funded, Met Office CASE award
Previous Group Members
Jon Elsey, PDRA: MAPP project (Metrology for Aerosol OPtical Properties)
Alcide Zhao, PDRA on the DAHLIA project (dust-climate interactions in East Asia)
Dhirendra Kumar, PDRA on the DAHLIA project (dust-climate interactions in East Asia)
Liang Guo, PDRA on the DAHLIA project (dust-climate interactions in East Asia)
Clement Bezier, Student internship from Tolouse partnered with Rolls Royce and ECMWF examining dust ingestion by aircraft engines at worldwide airports
Aerosols, small particles in the atmosphere, such as dust, soot or pollution, can be found all over the world in varying amounts. One effect these particles have is to reflect sunlight back out to space. This can heat up the atmosphere, and cool or warm the surface of the planet, depending on the properties of the particles. Thus aerosols can have an impact on weather and climate. Small particles in the air also affect our air quality and health. Understanding and predicting these processes is not always straightforward or well understood. My research aims to improve our understanding and ability to model and predict these particles.
Have a look at some articles I've written for the department about aerosols in recent years.
Projects
Brief Univeresity Research Webpage