Boundary-Layer Group (BL Group)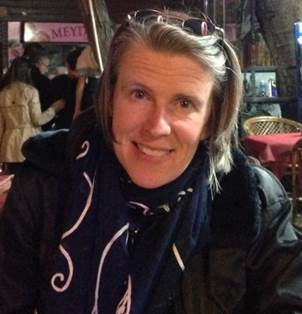 Janet F. Barlow
As a Professor of Environmental Physics, I am interested in applying physics to solving scientific problems of the natural and man-made environment around us. I am also passionate that research should contribute where possible to solving societal problems as well.
E-mail:
j.f.barlow@reading.ac.uk
Tel:
0118 378 6022
Office:
3L38 in the Department of Meteorology
Web:
Summary of latest work
here
CV:
The complete list of everything I do is available
here
Research Interests
Urban meteorology
Boundary layer meteorology
Application of meteorology to engineering (e.g. sustainable building design, renewable energy, wind engineering)
Experimental methods (micrometeorology, remote sensing, windtunnels)
Current Projects
Previous Projects
People supervised
Post-docs
Curtis Wood, 2007-2009 DAPPLE-HO project; 2009-present ACTUAL project
Frauke Pascheke, 2004-2006 First Grant project
Adrian Dobre, 2002-2006, DAPPLE project
Sam Arnold, 2002-2006, DAPPLE project
PhD students
Wagner Nogueira Neto, 2010-present: "The dependence of urban climate on building layout and design"
Sian Lane, 2010-present: "Assessing the validity and impatc of urban scale numerical weather prediction"
Aidan Brocklehurst, 2010-present: "THe effect of urban climate on urban energy supply and demand"
Rosario Nobile, 2009-present: "Building integrated wind energy"
Tyrone Dunbar, 2007-present: "Using Doppler lidar to estimate surface sensible heat flux in urban areas"
Dan Drew, 2008-present: "The application of small wind turbines in urban environments"
Phil Coker, 2007-present: "Assessing the variability of UK renewable energy"
Anil Padhra, 2010: "Estimating the sensitivity of urban surface drag to building morphology"
Curtis Wood, 2007: "Biometeorology of high-altitude insect layers using vertical-looking radar"
Other Responsibilities
Board member of American Meteorological Society Board for the Urban Environment, 2010-2013
Board member of the International Association for Urban Climate (IAUC) 2003-2007
Member of Steering Committee for the APRIL network (Air Pollution Research in London)
Lab Manager, Department of Meteorology, 2008-present
Teaching
Teaching in Department of Meteorology (Boundary Layer Meteorology; Atmospheric Analogues; Fluid Dynamics of the Atmosphere and Ocean)
Teaching for MSc in Intelligent Buildings (Department of Construction Management)
Outreach
Participation in See Further, the Royal Society 350th Anniversary Festival of Arts and Science
Publications
Recent publications are listed on the Boundary Layer Group publications page.